The #1 Joint Support Formula | Recommended By 21 Year Dietitian
Mike Rieker
I have painful arthritis in my right knee and had other little aches and pains I guess we all get as we get older. I now wake up and feel great since I started taking Advanced Joint Support. I'm back to fitness walking and trail bike riding pain free. If you have achy joints, I recommend AJS.

New Discounted Pricing!!
Advanced Joint Support 1 Bottle
Special Price:
$34.95 Per Bottle
You save $0.00
Add to Cart
Advanced Joint Support 6 Bottles
Special Price:
$29.32 Per Bottle
You save $33.73
Add to Cart
Advanced Joint Support 3 Bottles
Special Price:
$29.31 Per Bottle
You save $16.90
Add to Cart
Read This Special Report Now To Discover How To Naturally Defeat Your Achy, Swollen Joints...Once And For All!
Hidden inside this report is an astonishing medical marvel...
...A Chinese pain relief secret proven to melt away your joint and muscle pain that's going to have many rheumatologists, cardiologists, and orthopedic surgeons frustrated.
Perhaps even downright FURIOUS.
Because let's face it...
Even though what I'm about to share with you has a long history of use, in Ayurvedic and traditional Chinese medicine.
And even though modern science and clinical studies (which I'll be sharing a couple examples of in a moment) have proven its ability to banish muscle and joint pain...
You're probably not going to hear about it from your doctor any time soon.
First, because it's all-natural, inexpensive, and you don't need a prescription.
But mainly because modern medical wisdom, as you'd probably agree, prefers to mask your pain with overpriced band-aid "fixes":
The drugs loaded with side effects, the replacement surgeries, and the painful injections, right?
So while you're putting some doctor's kid through college, your pain relief is often only temporary and the cycle continues; draining your comfort, quality of life, and hard-earned money.
Want to keep your independence without having to automatically throw in the towel and rely on those options?
Then be sure to read this information until the end NOW so I can make sure you get this information. With what I'm going to reveal, we may be forced to remove it by Big Pharma's lawyers.
And as I promised a moment ago, I'll also share a few studies that show what this nutrient is and why it could be your key to unlock a world of pain-free living.
I refuse to waste even a minute of your time and promise you'll be thrilled with what I'm about to share.
Deal?
Great!
Now, as you already know, it's not out of the ordinary to have a few aches and pains as you age.
It's just a normal part of life, as we put more wear and tear on our bodies.
What's NOT normal, is having severe pain or constant pain that never goes away.
Whether it's a shooting pain in your back, a dull ache in your neck, or twinges in your hips and shoulders.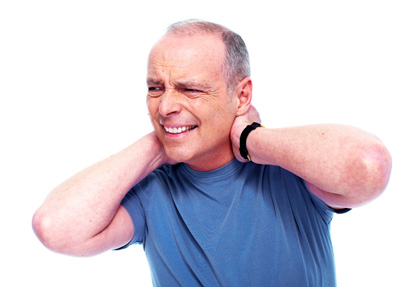 The two biggest reasons for these pains and many arthritic conditions...are your body sending inflammation signals due to an imbalanced immune system;
And second: a lack of cushioning and fluid surrounding your joints.
Both are VERY common, especially if you're near 50 or older.
In fact, studies have shown many folks have a common form of arthritis you may already know of: osteoarthritis.
Your joints become stiff, less elastic, and perhaps COMPLETELY worn away.
Eventually, it can lead to bone-on-bone contact or even stretching of your tendons and ligaments.
And that's when it becomes almost unbearable.
You've probably seen it with loved ones or experienced it yourself.
Where just getting out of bed in the morning becomes excruciating.
And simple tasks, like climbing the stairs, become a challenge that could rival making it to the top of Mount Everest.
It's almost like your aching, swollen joints have been replaced by shards of glass.
And, if you're like me, it's the last thing you want limiting your body when you're trying to live your life.
That's why we set out to uncover a natural, non-addictive way to smother inflammation and soothe discomfort from the erosion of cushioning and fluid around our joints.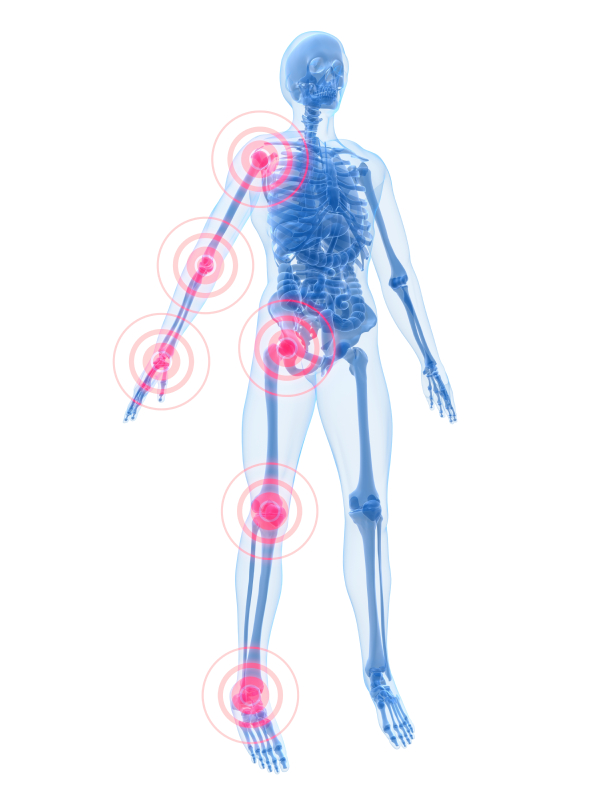 The trail of medical studies and clinical trials I combed through lead me to a well-respected researcher at the University of Chile, Dr. Juan Hancke.
Oddly enough, Dr. Hancke wasn't even looking for a way to relieve joint and muscle pain.
His task was to seek out a cure for the common cold.
And in his research, he came across a rare herb used in Ayurvedic and traditional Chinese medicine to treat bronchitis, fevers, hepatitis, coughs, cardiovascular disease, liver damage, and more.
It's the same herb I told you about earlier and its name is Andrographis Paniculata.
That's a mouthful, I know.
But here's all you need to know about this amazing little herb:
During Dr. Hancke's work, he discovered that an extract of this herb contained hidden properties that stimulate immune response and could shorten the common cold.
More importantly...
At higher dosages, Andrographis proved to reduce inflammation and pain — not just colds!
This is key, because your immune system isn't just for blocking colds.
As you may already know, its other job is to control inflammation signals sent throughout your body.
And remember: those inflammation signals are one of the big triggers of arthritis and related joint issues.
Of course, you're probably wondering how exactly Andrographis works for inflammation...
According to The Journal of Pharmacology and Experimental Therapeutics, Andrographis reduces the abundance of chemical secretions--"cytokines"-- released from your cells that cause inflammation and leads to pain.
It also stimulates "PPAR-Gamma" -- a little-known protein in your cells that helps slow down and reduce inflammation.
Now, we were armed with a secret weapon against inflammation. And were one step closer to cracking the code to pain-free living.
But we weren't satisfied with only solving half of the puzzle. We also wanted to find a way to reverse the lack of cushioning and synovial fluid around affected joints.
Something that would unfreeze even the tightest, stiffest joints.
And we were thrilled when we discovered one of nature's most amazing (almost miraculous) joint lubricants: "Hyaluronic Acid - - or "HA" for short.
The word "acid" is probably the last word that comes to your mind when you're thinking about pain relief.
But HA is already found in all of your connective tissues and is highly concentrated in the synovial fluid around your joints.
It works as a sort of "shock absorber" in the tissues at the end of your bones.
That's why once synovial fluid starts to run low, your joints start to dry up and rub together.
It's like starting a fire by taking a stick between your palms and rubbing them together as fast as you can.
Only that burning friction is felt in your nerves, with every little movement you make.
Ouch!
It's amazing so many doctors ignore synovial fluid as a potential issue, because it's so easy to fix.
Then again, if everyone had access to quick fixes for their medical problems...hospitals may not be able to keep the lights on.
Fortunately, once we were armed with all of the information I've shown you...
We challenged our team of scientists to create a breakthrough formula that would combine the inflammation inhibiting power of the Andrographis Paniculate herb...
Plus, the joint lubricating abilities of Hyaluronic Acid...
And it's an honor to say...they delivered!
The breakthrough we've created is Advanced Joint Support.

Advanced Joint Support contains a wickedly-effective formula that gives you a natural, non-addictive way to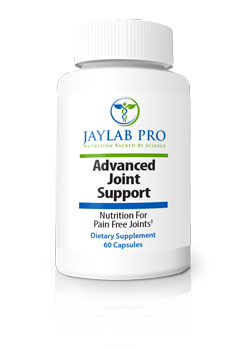 melt away joint pain using a combination of the Andrographis Paniculate herb and Hyaluronic acid.
Unlike other supplements you might have heard of before, Joint Support contains ZERO fillers, binders, or artificial ingredients.
So you never risk putting harmful materials into your body.
Just one 250mg capsule twice a day with a meal and soon you'll experience a rippling of relief through your body and be on your way to pain-free living.
Think about it...
What would that mean for your quality of life and daily activity?
Imagine bending down to tie your shoes or move things around...with no back pain...
Imagine scooping up your grandkids for a hug, working in your garden, or enjoying a round of golf WITHOUT feeling twinges in your hands or shoulders....
Imagine going for a stroll on a beautiful day without your hips having to pay for it later...
As you've already seen, Advanced Joint Support has exactly what you need to regain the comfort and flexibility you've been yearning for.
It can reduce inflammation commonly found behind arthritis and other painful joint conditions...

It can cushion and lubricate your joints, so you avoid the excruciating fiery sensation of bone-on-bone contact...
It can soothe and reduce your joint pain...
It has even been proven to slow the production of pro-inflammatory molecules that put your body at risk of future discomfort.
Plus, the potential to say "no thanks" to spending thousands of dollars on massage, acupuncture, chiropractic, and other temporary physical therapy "fixes".
All using a natural pain-busting formula with ZERO harmful side effects or risk of addiction!
This is why I urge you to try Advanced Joint Support today...
Now you can experience the muscle and joint care benefits of Advanced Joint Support for yourself, risk free.
There are several options that should have appeared below, and you can pick the best option that suits your needs.
For instance…
You get a 1-month supply for just $39.95.
Something this powerful normally retails at $67 for a single bottle.
Today you can get it at a massive savings, and without sacrificing quality.
But don't order yet, because we're going to do something even more special, exclusively for our JayLab Pro customers!
Here's the deal:
Because you've already invested your trust in us, and have cared enough about your health to watch this short presentation...
...we'd like to reward you with the opportunity to join our exclusive VIP savings program.
Not only will this save you an EXTRA 12% right now.
It will also make sure you always have your Advanced Joint Support as a constant source of joint pain relief by sending you a new supply when your first order runs out.
Although you don't have to take Advanced Joint Support forever, there are no harmful side-effects that would prevent you from using it for as long as you'd like.
Just like anything else, the more consistent you are with taking Advanced Joint Support, the more consistently you'll experience the benefits it offers.
So if you're ready to take back control of your comfort and daily activity, and want the benefits of Advanced Joint Support constantly in your favor, make sure you join the autoship program while spots are available.
You'll have the benefit of exclusive discounts, FREE ongoing shipping if you're in the US, and most importantly...the piece of mind you get from having a fresh supply of Advanced Joint Support without the headache of remembering to order.
Simply choose the Smartship option below and we'll handle everything for you.
And you can join knowing there's absolutely NO obligation to stay in this program, because you can easily cancel at any time.
Plus, any order you place will always be protected by a 60-Day Money Back guarantee.
So go ahead and place your order now.
If the quality and results of Advanced Joint Support don't live up to its reputation.
Or if you don't feel the comfort Advanced Joint Support can give you...
Simply contact our customer care department for a prompt and courteous refund.
We'll make it hassle-free.
Because I want to make it easy for you to try Advanced Joint Support.
I'm offering you a rock-solid Guarantee.
This way, you never risk a penny of your own money.
Sound fair enough to you?
If so, why wait any longer?
Order your risk-free supply of Advanced Joint Support today.
And don't forget to take advantage of your exclusive Smartship invitation to save an additional 12% on every shipment, to ensure you always have a fresh supply of Advanced Joint Support, and to always get FREE shipping anywhere in the US.
It's one less thing to remember.
And you can join knowing there's absolutely NO obligation to stay a member, because you can easily cancel at any time.
So go ahead now and choose your preferred money saving option and fill your details into the secure order form to place your order!
Once you're finished, we'll immediately process your order and rush it to your door.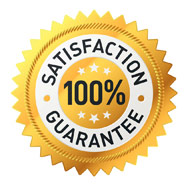 Every JayLab Pro products comes with a 60-day, money-back guarantee. You've got nothing to lose (and everything to gain) by putting your
trust in Jaylab Pro Nutrition!

Place your order toll free today!
1-888-9GETPRO (1-888-943-8776)
Mon-Fri 8am-9pm EST
Or use our 100% secure online ordering system below.

Secure Online Ordering Choose the option that is best for you.

1 bottle



$5.00
+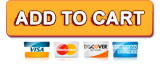 6-Bottles


*Best Deal
$39.75
+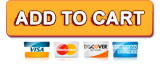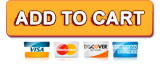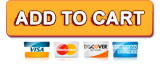 Free Shipping for all smart ship USA and Canada orders, regardless of order size!!!

Most orders are shipped directly from our warehouse within 12-24 hrs (during business days) for your convenience and maximum efficiency.

Your product will arrive within 3 to 6 Business Days.

We offer Expedited Shipping options that you can choose from when checking out.


International orders are shipped via USPS and should arrive within 12-14 business days from the day it is shipped.

Due to various Customs policies, we cannot guarantee delivery for any orders outside of the United States, especially for orders of more than a 90 day supply of a specific product. Additionally, any duties and customs fees that may be due upon delivery are the responsibility of the customer. Each country has different laws and regulations regarding the purchase of products from other countries. You are responsible for making sure that buying nutritional supplements from the United States is allowed.



Returns Information:
We offer a 60 day 100% Satisfaction guarantee or your money back. Please contact us for return requests.
A Few Of The Reasons Why You Should Buy From Us:
We use a national fulfillment center to ship your order. We have partnered with United Fulfillment Solutions for all order fulfillment and have our products strategically placed in warehouses across the United States. That means you will be receiving your wonderful products by one of the most reliable online retailers in the business.


Secure Encrypted Ordering available


Lowest pricing available online


Courteous, knowledgeable and professional support


Thousands of satisfied customers


Quality scientifically backed ingredients. You will love our products


100% Satisfaction Money back guarantee.


All items in stock & ready to ship

All of our Jaylab Pro products are made from all scientifically backed ingredients. You can read our ingredients without the use of a dictionary.
Every raw material ingredient goes through a series of quality control tests before it is even accepted into inventory Those same raw materials are held in temperature- and climate-controlled warehouses to ensure maximum potency.
Our products go through High Performance Liquid Chromatography (HPLC) testing to guarantee what we say is in the bottle is truly in the bottle and that it delivers the desired result
For powder blending, only V-blender and Ribbon Blender systems are used for thorough mixing and nitrogen flushing, assuring consistency and product integrity.
The water system that feeds the manufacturing environment includes reverse osmosis, micron filtering and de-ionization – all providing the cleanest de-ionized water for total product stability
The bottom line is we love our customers, and our customers love our products!
Watch This Video and Discover Why You Should Buy From Us!